E-COMMERCE TOYS AND SCIENCES is a fledgling discipline, and all professional career paths within it are pioneering ones, which makes it impossible to precisely describe an optimum curriculum for any part of the field. Indeed, we seek students whose sense of entrepreneurial spirit and inquiry will lead them to develop their own new paths and dot.com start-ups.

A new way of studying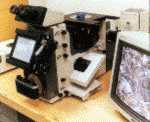 Students undertake their primary training in both classroom and research apprenticeship or "atelier" modes, in order to bring to their own thinking the style of synthesis that characterizes this dynamic field. The undergraduate program offers a radical alternative to the standard freshman year, and each degree program is heavily weighted on the side of research and practice, with education being very much in the "atelier" mode that distinguishes our program. If you wish to become a graduate student and a Research Assistant at the Lab (including assisting with courses roughly half the time), you will also need your own studypack to build your atelier.
Main modules (2000-2001)
RJ101 "Bits" Are Different From "Atoms"
RJ102 Selling Stuff Online
RJ103 Getting Sponsorship
RJ105 Venture Capital
RJ107 Dot.com Attire*
RJ110 How To Read Wired
RJ112 How To Read*
RJ113 Digital Evangelism

(* = optional)
'E-Commerce Toys And Sciences is a fledgling discipline'